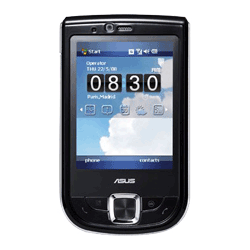 "ASUS, a fortune 500 company today introduced the launch of the ASUS P565, a business PDA phone that boasts an 800 MHz processor—the fastest in the world at the time of this announcement. Featuring ASUS' latest touch-driven user interface – Glide - the stylish, leather-accented P565 delivers graphics and system performance beyond anything else in the market at present, posting Vsbenchmark scores almost two times that of competing products in its class...."
Read the ASUS P565 specifications
here
.
Get wallpapers, games, freeware, software, tips for the ASUS P565
here
.
[Via www.netindia123.com]