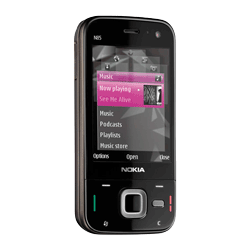 "The Nokia N85 is a high gloss black colored casing phone that comes with built in technologies such as 3G HSDPA. This slide opening handset has a super smooth slide action & built in GPS navigation system, a music player & a five megapixel camera with 20..."
Read the Nokia N85 specifications
here
.
Get wallpapers, games, freeware, software, tips for the Nokia N85
here
.
[Via wireless.sys-con.com]