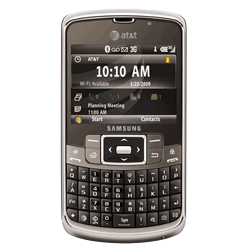 Samsung has announced a new handset in his BlackJack lineup, called simlply "Jack". The smartphone is for AT&T only and priced at USD $99.99. The handset is based o Wondows Mobile 6.1 Standard, and has a QWERTY keymat fo easy messaging, 3.2 Megapixel camera, wifi, GPS and bluetooth. The "Jack" also got a sleekr look than its predecessors.
Read the
Samsung i637 Jack specifications
.
Get
wallpapers, games, freeware, software, tips
for the Samsung i637 Jack!
[Via www.telecomskorea.com]