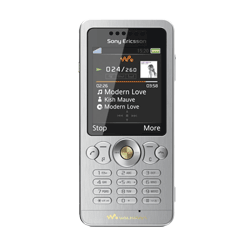 "A light, candybar phone in matt black or 'sparkling' white, it looks pretty similar to other handsets from the Walkman range.
Even for a more advanced phone the music player on this handset is good, however; the camera is a bit of an add-on.
The audio player offers excellent sound quality even though the headphones are not the best – use the adaptor and plug in your own..."
Read the Sony-Ericsson W302 specifications
here
.
Get wallpapers, games, freeware, software, tips for the Sony-Ericsson W302
here
.
[Via www.3g.co.uk]